Who We Are
Phronesis is specialized in organizing scientific conferences, meetings, and workshops internationally, to encourage networking and knowledge sharing, building and strengthening, discussing and demonstrating the technology by scientists, dynamic professors, ardent academicians, intellectual scholars, leaders and research fellows.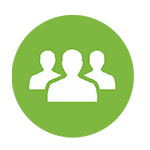 What we do
To be recognized as most pioneering, proficient of high quality scholarly work, and interconnecting the scientific world through its conferences. Connect & collaborate with researchers to access latest discoveries around the world.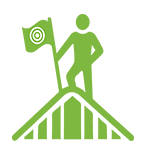 Mission
The mission of Phronesis is to support and represent the interests of young scientists research works globally in all scientific, technical, and scholarly disciplines and it is initiated to organize International conferences to promote discussions and the free exchange of innovative thoughts at the research...
Testimonials
Many thanks for the wonderful organization of the Worldnano-2021. A well-deserved congratulation to you and your team! Thanks for the certificate of appreciation. I wish to be associated with the Worldnano-2022 in Miami next year.
Anis Rahman
USA
The Summit presentations were very interesting, highly innovative and in several cases quite exceptional. The presentations and topics spanned also societal fore front subjects in high demand these days such as agrisystems, emissions, medical, new materials and offered a deep vision of new physics and algorithms. I am very happy to have attended Worldnano-2021 and will try my best to contribute in future with other applicative studies.
KF Kaspareck
Italy
It was a positive experience to attend the WCLOP-2021 conference in online.
Erik Cerven
Sweden
I was pleased to be part of this great WCLOP-2021 conference.
Philip Chidi Njemanze
Nigeria
First of all I wish to express my special gratitude for the great organization of the iMAT weibar!
Milos Janecek
Czech Republic
Organization is perfect and I am sure everyone enjoy the iNano webinar and would like to contribute to future events.
Ideisan Abu-Abdoun
UAE
It was a pleasure for us to present our results during iGRAPHENE webinar.
Anna Ilnicka
Poland
The organization of this month's Webinar iVET-2021 was superb, well coordinated. All presentations were aptly and robustly delivered.I had a remarkable experience at the iVET 2021 Webinar. Great job to the LOC!!!
Adebisi F. Agboola
Nigeria
Thanks iVET-2021 was a great deal, which was highly remarkable and well organized.
Simiat Modupe Ogunbode
Nigeria
Thanks a lot Cardiology Virtual-2021 was interesting.
Lena Maria Nilsson
Sweden
Participation in iNano webinar was a Great Experience Because My Confidence as a Researcher at The Beginning of the Road Increased
Ninciuleanu Claudia
Romania
Thank you for kindness and polite efforts towards Toxicology Webinar.
Zeliha SELAMOGLU
Turkey
Phronesis is Great Organization. Participation in iNano webinar was an Excellent Experiment for Me as a Young Researcher.
Janset Öztemur
Turkey
Enjoyed the conference which was very well organized. There was good sharing of ideas. Meeting medical professionals from around the world was a definite plus.
Gerald Harvey Katzman
USA
Life is life, and iLASERS webinar activity is also useful in this unpredicted time.
Zenkevich Eduard
Belarus
It was a pleasure to attend the iNano webinar, which i consider a very good and productive platform for confronting ideas and technologies. The webinar and its formula, is in my view an excellent cross educational platform. This scientific or technical segment is ultra-specialised, but it also represents the forefront of sciences, thus i found it very educative and i am full of admiration for all speakers and their R&D advances.
KF Kaspareck
Italy
Thank you for your work in organazing Cardiology webinar. It was instructive especially for my younger collaborators.
Sergey Revenko
Russia
Enjoyed the conference which was very well organized. There was good sharing of ideas. Meeting medical professionals from around the world was a definite plus.
Gerald Harvey Katzman
USA
Biotechnology webinar was very interesting to be equanted with some new information, very fruitfull and interwting as well.
Zenkevich Eduard
Belarus
Thank you for Nice Organization and your Toxicology Webinar.
Sevgi DAŞTAN
Turkey
Thank you for inviting me as speaker. Cardiology Virtual was wonderful experience.
Khalida Soomro
Pakistan
I really enjoyed being a part of this Toxicology virtual meeting. The meeting was very well organized and conducted.
Ravi P. Sahu
USA
Enjoyed the conference which was very well organized. There was good sharing of ideas. Meeting medical professionals from around the world was a definite plus.
Gerald Harvey Katzman
USA
It was a successful conference, topics presented were interesting.
Elvessa Narvasa
Canada
Thank you for all your arrangements - all well organised.
Mrs Viola van Vuuren
South Africa
The conference was amicable.
Margaret C. Maimbolwa
Zambia
Thank you for your organizing the nice conference.
Mike Chen
USA
I thought you and your staff did a very good job.
Ira Weinstock
Israel
I am really very happy to participate in your reputed conference of BPC-2019. Hopefully, I will support for the upcoming conference too.
Mohamad Raza Miah
China
Overall it is satisfactory.
Bala Subramaian
India
Thank you very much I would like to join again 2020 conference at San Francisco.
Ram Krishna Gupta
USA
Attending the Global Biopolymer conference and the visit of USA was a real pleasure for us. It was very fruitful to meet scientists from different countries and to have the posiibility to hear the novelties in biopolymer synthesis, applications and characterization.
Mariya Spasova
Bulgaria
All items during the Optics-2019 conference was at the best level. We are really pleased with the interesting reports, and opportunities to relax and communicate (coffee-breaks and lunches). We are planning to visit Osaka by bigger our team.
Anatoly Zatsepin
Russian Federation
Barcelona Optics conference benefitted from scientifically strong participants and speakers.
Daniel Morse
USA
A well Organized Optics Conference.
A.R Ganesan
India
I am extremely happy for attending the conference. Very renounced speakers deliberated their research findings and all the lectures were useful. And the hospitality was good. In overall the conference was most successful.
Ganesan Ravi
India
Intresting Topics.. Molecular Glasses may have various applications in OLED, Organic laser etc. Random media cause different scattering pattern. This result can be used in interesting sensing applications
Jae Hoon Jun
South Korea
Cardiology was nice meeting with different experiences. Organizers did the job nicely.
Ossama Maadarani
kuwait
Cardiology Conference was really great as well as interesting and informative.
Mohammed Yahia Mohammed Ebraheem
Egypt
Good Design and Great Arrangements of Cardiology Meeting.
Osama Abdrab El Rassoul Tolba El Razaky
Egypt
Very well organized Cardiology Meet.
Mohammed A. Takroni
Saudi Arabia
Conference was very good, Enjoyed. Rome is a great destination. I will try to join again at Osaka
Gupta Manoj
Singapore
It was a really a great event. Nice arragment for stay. Good correlation amongst the memebers of group. I like the whole arrangment
Minakshi Sharma
India
Thank you for your Irresistable Congress, it was wonderful to be a part of it, new findings in the field of medicine which strenghthen novel approaches to managing Diabetes were discussed, they are highly rewarding
Shehu
Nigeria
Conference was well organized and speakers chosen were appropriate in the present technology. Our stay in the conference venue was very beneficial. Logistics arrangements were good
U.N. Kempaia
India
The Chemistry conference was enjoyable and academically profitable. It was pleasure being here and share what I have been doing with my group
Sirwan Taha
Italy
I would be delighted if you invite me in your future conferences also
Yvonne Paul
South Africa
Hereby I confirm that the organization of GCC-2019 is perfect and furthermore the atmosphere of the conference and the stay at the hotel is really awesome. The factors provided for fruitful exchange between the participants and organizers were good. I wish again to join such a congress again
Michael Chernyshov
Russia
GCC-2019 gave us unforgettable impressions. All the best
Irina Galkina
Russia
It was an excellent conference. Well organized and very helpful. I would like to attend it again.
Elham Aazam
Saudi Arabia
ICMRN was interesting and it was organized very well. I wish the organizing committee a new success in future.
Vladimir Urbanovich
Belarus
ICMRN was really excellent. Thank you very much. I wish you further success next year!!
Jaroslav Jevz
Slovekia
Very nice... I really wanted to attend the next meeting and waiting for that to meet all researchers again
Sudipto Datta
India
Good Conference organization
Amadou Diao
Senegal
Conference is well organized. Hospitality and logistics are good. Invited talks and keynotes lectures are nice.
Vidya Sagar H.N
India
Very nice conference. Well organized and with wide scientific scope.
Luís Eduardo Pimentel Real
Portugal
Very nice conference with very interesting scientific contents.
Roberto Termine
Italy
Interesting topics on materials science.
Gregory Francius
France
The Conference was very Imppressive, The advances in the field of Biomaterials and Nanotechnology have been fully discussed. Thank you for your good Organization
Jingqing Zhang
China
ICMRN-2019 is very useful in the field of NanoTechnology. Since I have been worthy in the same field.
Ramesha D K
India
Thanks for organizing the conference. The event was great, the city was great and I enjoyed meeting people in the conference.
Pengcheng Jiao
China
I Would like to thank you and Phronesis for organizing the ICMRN conference.
Nurlan Tokmoldin
Kazakhstan
WHAT PEOPLE SAY & GLIMPSES
--
Contact
Location:
Phronesis, LLC
5 Great Valley Pkwy, STE 235, Malvern PA 19355, USA
Email:
info@phronesisonline.com